Image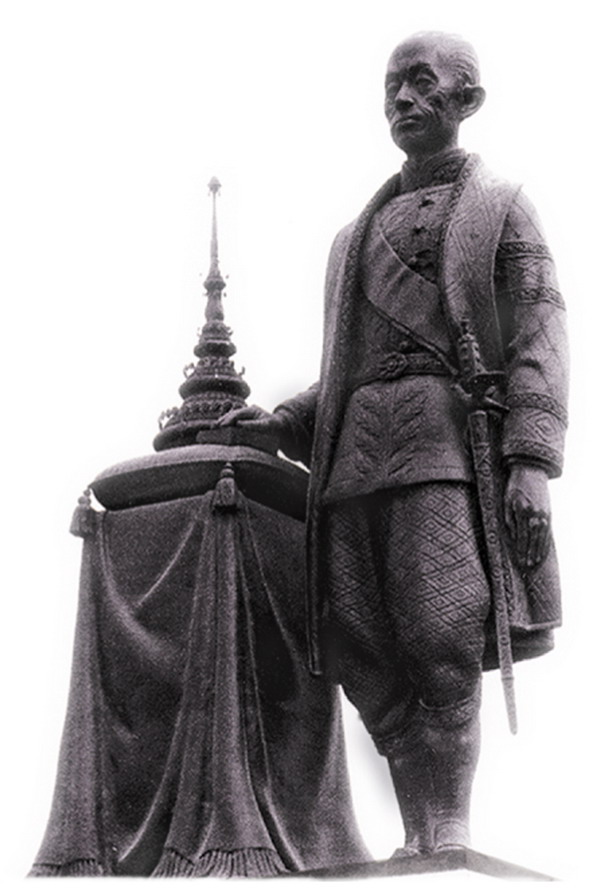 His Majesty King Mongkut was born on 18 October 1804, as the second son of King Rama II and Queen Sri Suriyendra at Thonburi palace. When he was 9 years old, his father coronated him as 'Prince Mongkut'.
          On 1851, he was 47 years old, had been ordained for 27 years, King Rama III passed away, the royal family, minister, and senior bureaucrat invited him to coronate as with royal title 'Phra bat Somdej Phra Poramenthara Mahamongkut Phra Jom Klao Chao Yuhua'. 
          In his reign, he reformed the royal tradition to be closer to the Siamese people, based on his 27 years of monkhood, as he travelled to several towns and saw how regional Siamese way of living himself.
          At that time, Siamese was pressured by European imperialism, King Mongkut saw that Siam must adapt some European system and westernize, so, he has performed various royal duties across multiple domains, endowed with farsightedness and a profound sense of happiness, namely:
Foreign affairs
Strengthening national security and safeguarding the kingdom
Governmental reform
Enhancing livelihoods of citizens and economic reforms and management
Alleviating suffering and promoting citizens' well-being
Nurturing education
Preserving royal ceremonies, traditions, and customs
Religious affairs
Construction endeavors
          Apart from those, he initiated education reform by allowing missionaries to establish schools. He also studied history, literature, philosophy, foreign language, mathematics, and astronomy. In 1868, he calculated that the solar eclipse could be observed at Wah Goh, Prachuab Khirikhan provice, which was an achievement in the astronomical society.